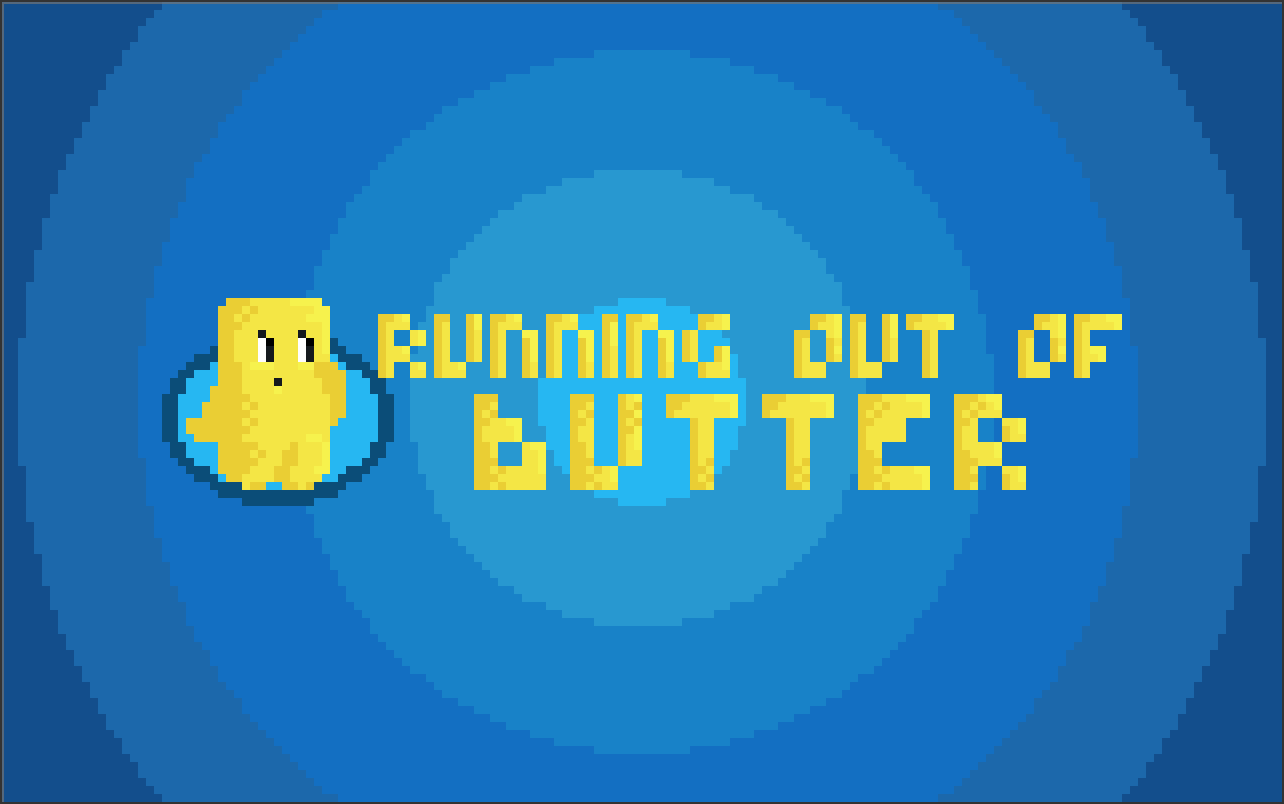 Running out of Butter
A downloadable game for Windows
You are a butter that was left out of the fridge. So you have to make your way through the kitchen, so you can get to the fridge.
It's a extreme hardcore platformer game and you need to finish every level before you melt.
Note: All levels have been tested, and it's possible to pass through.
How to play:
Arrow Keys to move.
Press Z to jump.

Press Z again to double jump.

Press Z on the wall to wall jump.
Avoid the knifes, glasses and stalactite.
The bread makes you slower and increase your melting.
The ice cubes makes you faster and decrease your melting.
The gum makes you jump higher.
The spoon makes you jump even higher.
Good Luck! 😬
Source Code:
Download: https://drive.google.com/open?id=0B6KNAVKPIRezR045eWZRWC1HZGM
Install instructions
Just unzip the file and run the .exe
Download
Download
RunningOutOfButter_v2.0.zip
18 MB